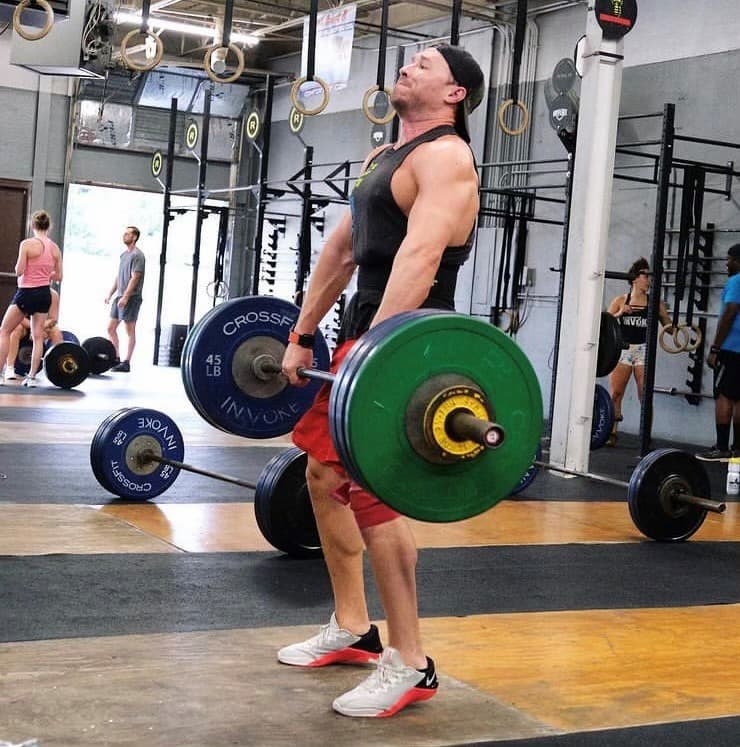 As the Director and Head Coach,  my goal is to create the absolute best atmosphere possible to achieve our community's fitness and wellness needs!  I graduated from East Carolina University with a B.S. in Sports & Recreation Management with a concentration in Commercial Recreation management.  Over the past 20 years, I have held management positions in municipal parks and recreation,  Anheuser-Busch amusement parks,  and various fitness facilities. I started my coaching and personal training career in 2011 after discovering and competing in CrossFit.  In 2013 I opened a CrossFit gym that I owned and operated for 7 years, prior to the Covid-19 pandemic. Throughout the years, I have been fortunate to have learned from and trained with some of the world's leading fitness professionals, having extensive experience in personal training, group fitness training, sports performance training, CrossFit, Olympic weightlifting, power lifting, endurance training, body building, functional gymnastics, and mobility.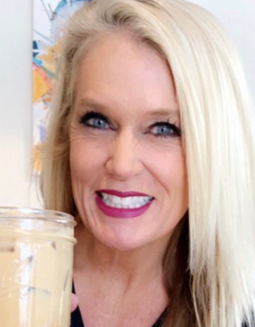 Operations Manager & Coach
I started my CrossFit  in December of 2017 and was probably in the worst shape of my life. I soon found out how amazing and supportive the community was and knew I had found something that I looked forward to coming to every day! At the end of 2021 I began feeling like I wanted to be able to lead and encourage others who may want to try it even if they  dodn't feel qualified to. This is a program for any and all fitness levels and I am so happy to be able to help others find a love for fitness just like I did!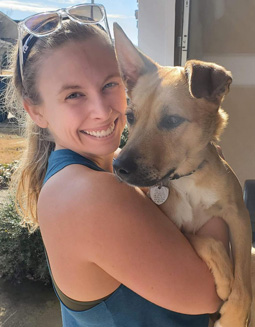 Jessi has been doing Crossfit for nearly four years after a lot of convincing by her boyfriend Alex and has never looked back. Jessi and Alex relocated from Washington State to NC in 2019. She received her Crossfit coaching certification at the start of 2021. Aside from coaching at Crossfit Fuquay Varina, she works as a policy analyst helping to manage West Coast commercial fisheries. In between coaching, working out, and fisheries management, she spends her time chasing around her energetic puppy Ginger, loves traveling to visit her friends and family in Texas (Gig em' Aggies!) and California, and enjoys finding new places to eat, explore, and hike.
Originally from Houston, TX, Nicole served 10 years in the U.S. Army before transitioning to the Army Reserves in 2019. A weightlifter since high school, she started her CrossFit journey in 2009, incorporating Metcons into her unit's physical training plans at every opportunity, using the equipment from her garage gym. Seeking to better her performance, she joined a box in 2014 and hasn't looked back. In addition to CrossFit, Nicole has completed numerous half marathons, 10k races, and runs the annual Army Ten Miler.
Nicole is a firm believer that no matter where you are in life, CrossFit is for you!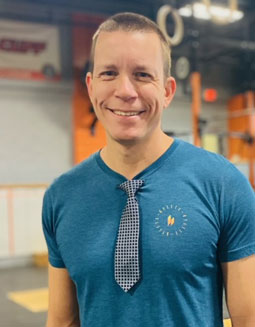 For most of my life I've lived in and around the Raleigh area. I attended school all the way from elementary through graduate school while living here. In 2018 I started doing CrossFit after my wife told me I needed to get out of the house more.  It didn't take me long to get hooked on the camaraderie and the supportive atmosphere. In May of 2021, after some encouragement from coach Sherri, I became certified to coach CrossFit and started coaching at Crossroads. On top of coaching, I have been a stay-at-home dad to my two amazing kids for the past 12 years, which keeps me pretty busy when I'm not at the gym.